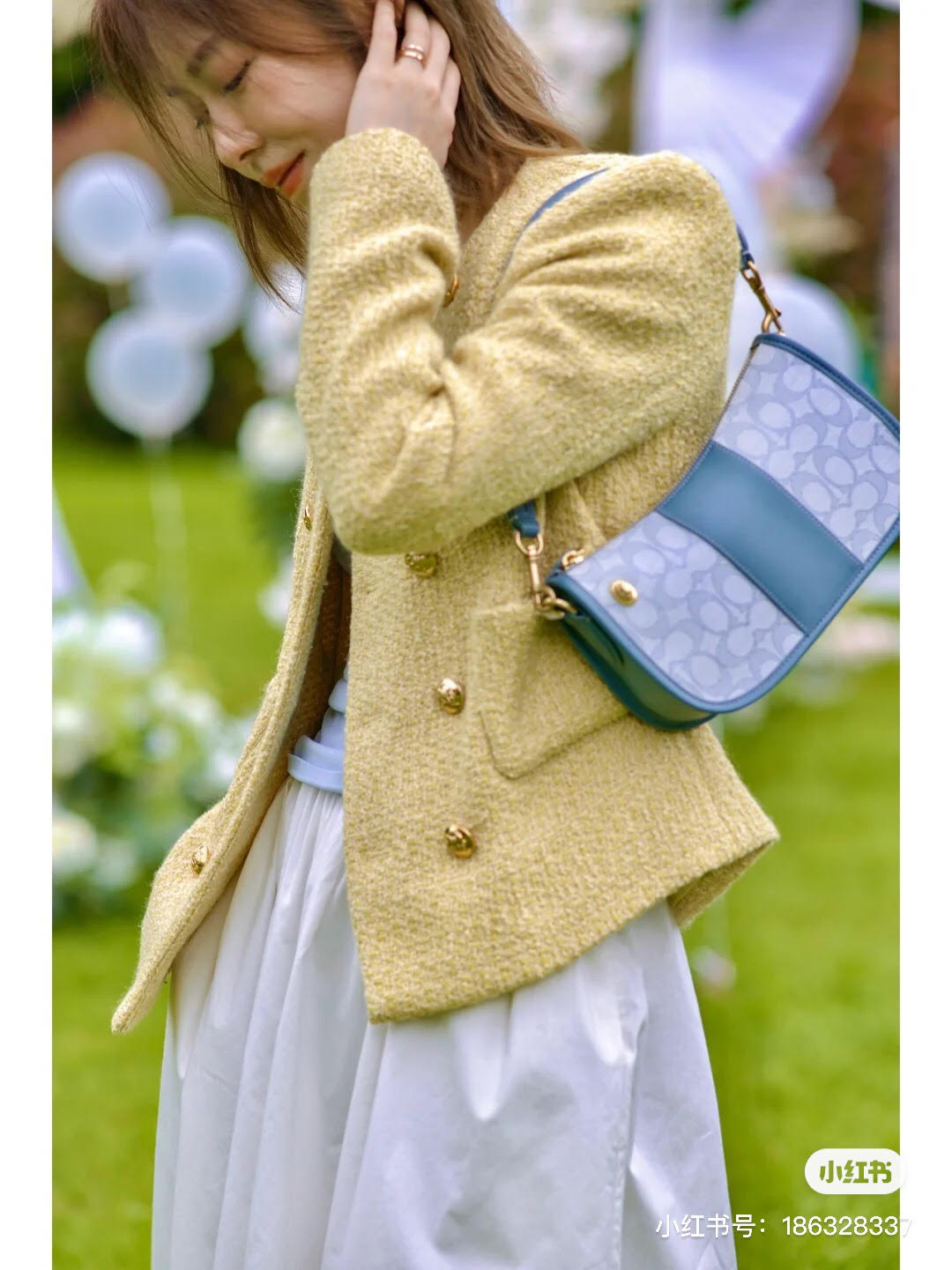 My friends!!! There's a new coach bag in town and I HAVE to show you! It's the Coach Swinger bag and it's giving me all the retro late 90's / early 20's vibes! It also comes complete with the COOLEST campaign images and video, staring non other than Paris Hilton, Kim Petras and Rickey Thompson. It's FESTIVE AF and I'm here for it!!! The big question is, are you READY for the return of this iconic bag?! Let's do a Coach Mini Shoulder bag review!
Paris Hilton X Coach

Created with photographer and director Christelle de Castro, the film is a playful throwback to the noughties and shows the cast staying connected this holiday – as we all win! It champions togetherness, optimism and traditions old and new. The Coach message this christmas is "Holiday is Where You Find It." and I LOVE these retro vibes and joy! I literally smiled as I watched it because it felt so joyful!
The Coach mini shoulder bag is an archive bag, it takes inspiration from the mini bag moment of the early 2000's when everything was HOT, jeans were worn low, thongs were on show and people were wearing jeans with lace up detailing… what WAS THAT?! And through it all, Paris is still Queen Bee! Love her!!! Can you think of anyone more perfect than Paris to rock this bag?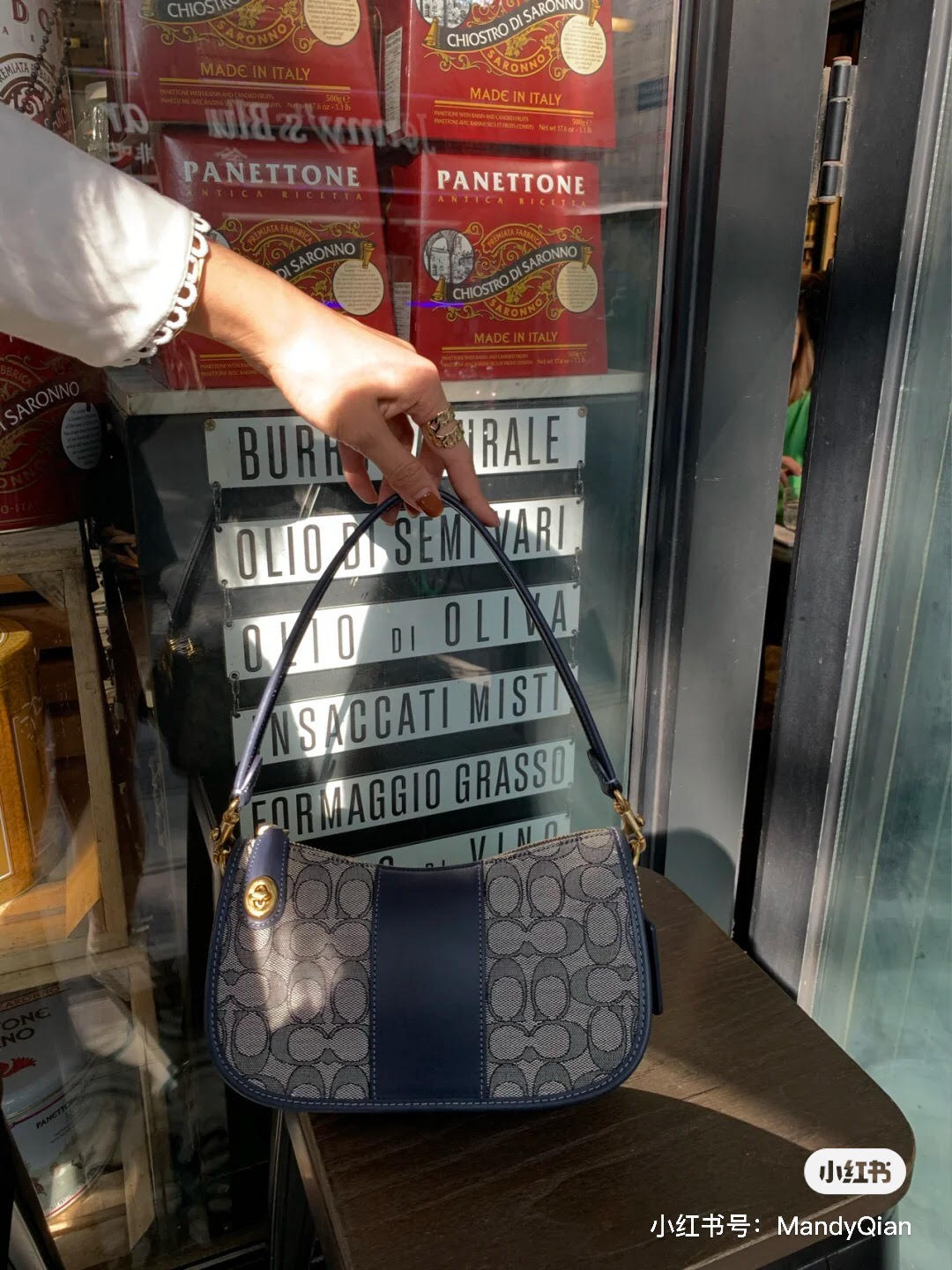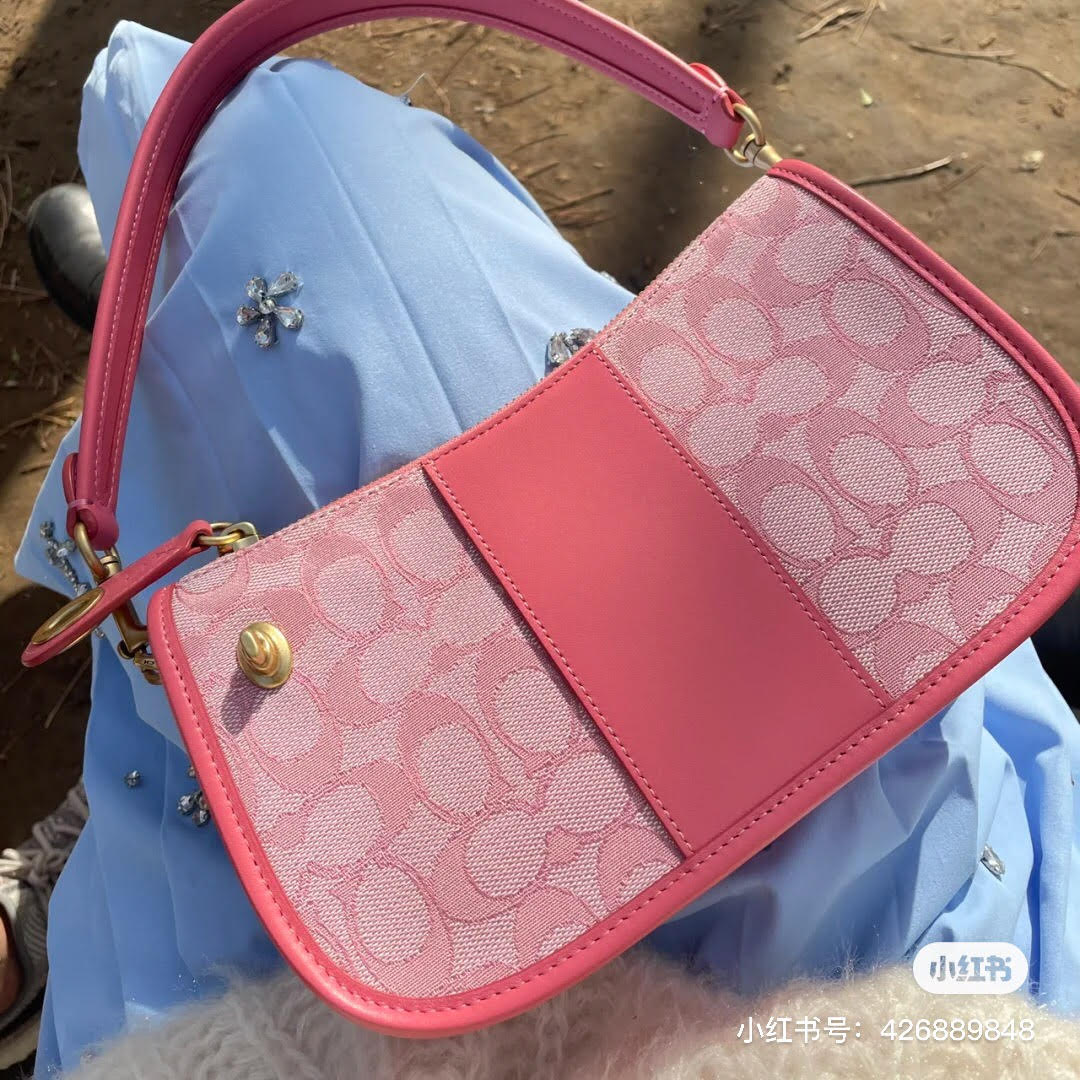 The Coach Swinger bag has turned into one of the biggest launches of the year – aside from the amazing Coach Pillow Tabby bag, of course! It's only been out for five months, but already it's a best seller with new and exciting colour ways and design options being launched all the time. The Coach Swinger bag has been adopted by the influencers and fashion pack and quite literally everyone is saying the words 'That's HOT!' about this bag! It's small and cute, but big enough to fit everything you need inside, it's also lightweight and practical. It's one of those bags that you throw over your shoulder and it's tucked away safe and basically leaves your handsfree – a great alternative to a cross body bag if you ask me! The signature canvas print gives it a super retro feel and gives it a nod to nostalgia and perhaps a hint of irony, but the wearer gets the last laugh because it's cute, affordable, easy to wear and easy to style and will make you look ten times cooler when you wear it.
However, with all that in mind, the Coach Swinger bag isn't for everyone… me for example. Personally, I wear a lot of pretty vintage floral dresses and the Swinger bag is just too cool for my look. I can't rock mom jeans and oversized sweatshirts with teeny tiny sunglasses, I need something a little cuter and more 70's for my style. So for me, I'm still all about the Coach Rogue or the Pillow Tabby bag this season, but I do think the Coach Swinger bag is super cool and I love seeing other people wear it, I love seeing it on my instagram feed and I think it's a really fun handbag. It's just not my personal style, I'm not as cool as the Swinger bag. I'm not going to lie, I wish I was!
How To Style The Coach Swinger Bag
As I mentioned, I think the Coach Swinger bag looks super cool with an oversized sweatshirt with a cool logo or slogan, mom jeans or cut off shorts and if you want to look like Tezza, then wear it with a matching Coach bucket hat and tiny sunglasses. Alternatively, the Swinger bag looks amazing for dinner dates and cocktail parties with a 90's style slip dress and oodles of highlighter. Finally, you can keep your Swinger looking a little more chic and sharp with skinny jeans, a white button down blouse, Wayfarers and a logo belt. Simple but fabulous. Just keep those 90's / 2000's vibes strong and remember this is a fashhhiooonnnn bag and it's a bag that deserves a little swagger, jus a little one!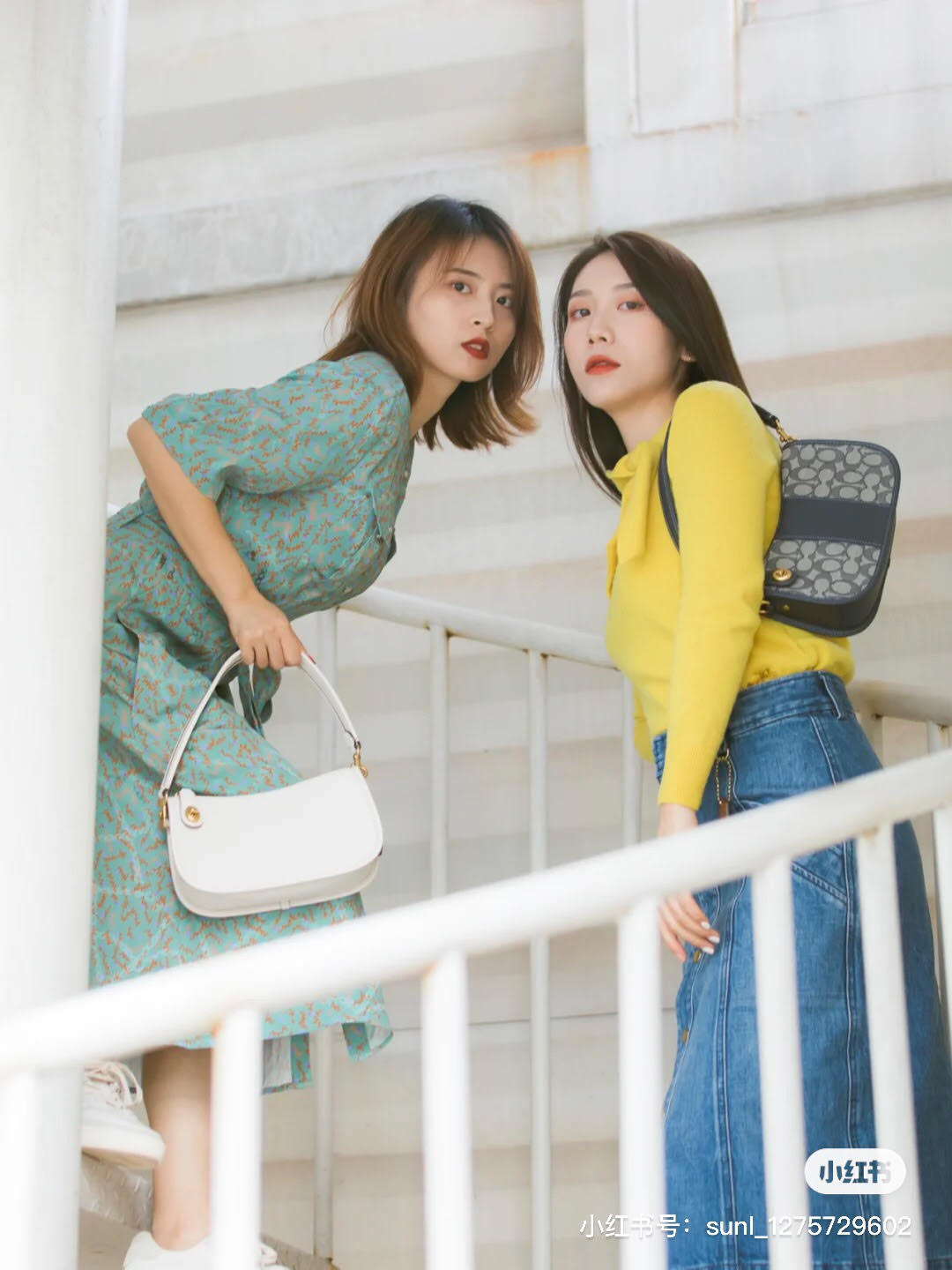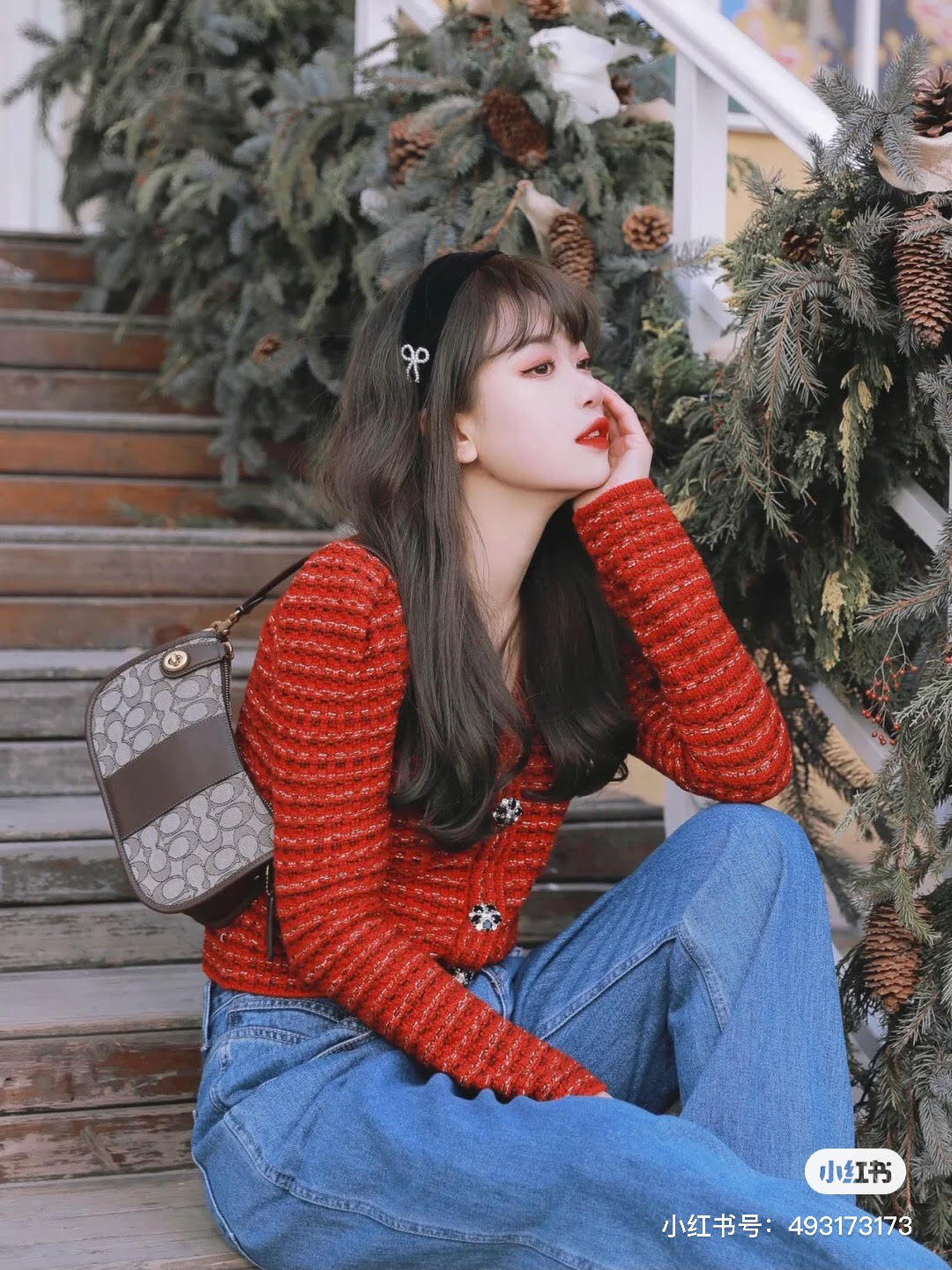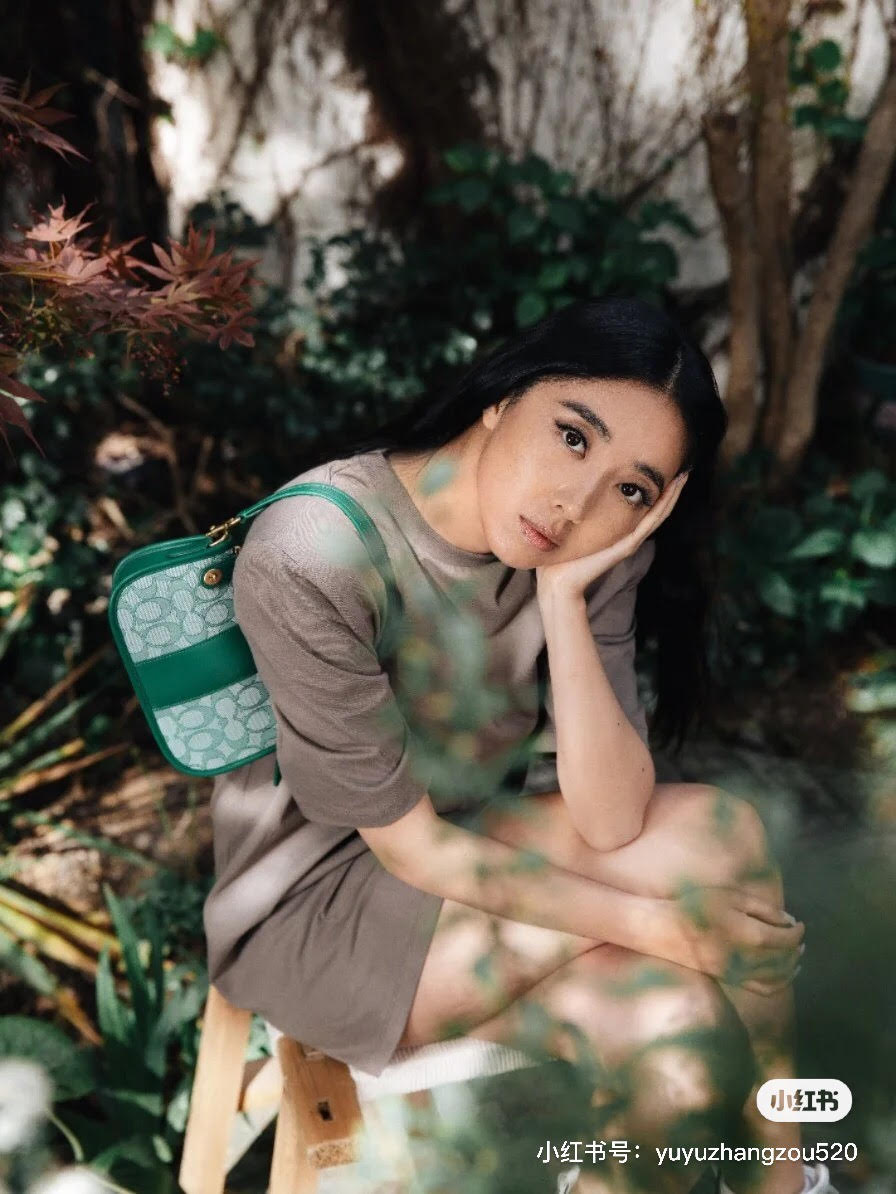 Advantages of The Coach Swinger Bag
Affordable
Easy To Carry
Easy To Style
Retro
On-trend
Lightweight
Lots of colour and design options